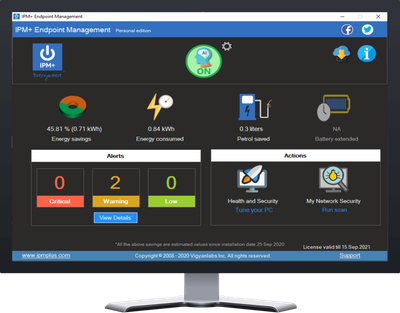 IPM+ Personal Edition brings the power of award winning, multi US patented PowerMind AI technology to your personal laptops and desktops.
Extend your laptop battery by up to 30%.
Protects your personal network from potential vulnerabilities and threats.
Keep your PCs in optimum performance level - Get alerts and actions to tune your PC.
Keep your PCs in optimal hardware health - Get alerts on battery, temperature levels, HDD Full etc and actions to fix those.
Deploy personal security policies to prevent unauthorized access to your systems.
Download comprehensive diagnostics reports of your PC.
KNOW MORE....