There is a common but important rule in cybersecurity : the faster you find out about a weak link, the stronger the chances for you to take the necessary corrective action before it causes any damage. Large-scale cyber security breach is one of the five most serious risks facing the world today. The scale of the threat is expanding drastically: by 2021, the global cost of cyber security breaches will reach $6 trillion according to Cyber Security Ventures' 2017 Cybercrime Report, double the total for 2015. The sphere of cyber security is constantly evolving. As threats and attacks grow more sophisticated, enterprises need to have stronger defence mechanisms to cope up. These are the 7 developments we have noticed in the cyber security environment recently.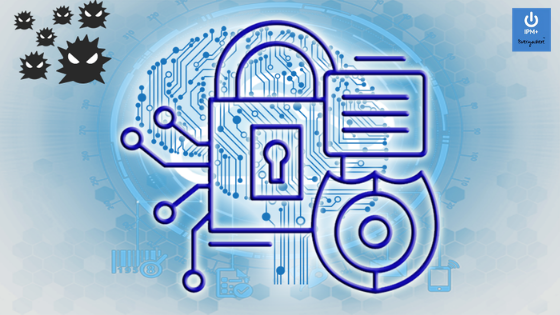 Emergence of DSGF
Enterprises are now recommended to assess their data protection need through a Data Security Governance Framework (DSGF) by asking extremely specific questions pertaining to the data they are collecting. Enterprises cannot depend solely on technology solutions for their data security and need to develop their own custom-tailored security framework.
Cloud Security
More and more organizations are moving towards cloud computing, attracted by the innumerable benefits it offers such as greater flexibility and lower costs. However, as a caveat, these benefits are also offset by many cyber security risks inherent to a cloud environment, mainly the increasing risk of data breaches. Enterprises must ensure they keep these issues in mind while investing in cloud security technology.
Artificial Intelligence
AI is the talk of the town. An AI-based approach to fight cybercrime is being welcomed with open arms. AI-based cyber protection negates the established signature-based detection approach and rather proactively, identifies vulnerabilities before an attack. Owing to its self-learning capabilities, AI scans huge amounts of data to make predictions on vulnerabilities. Using AI to fight cyber threats by enterprises can lead to significant cost savings and increased efficiency.

Data Protection Legislation
Governments all over the world are taking measures to address data protection. In an increasingly connected world, enterprises must keep themselves up to date with the latest legal guidelines, or else there'll be huge ramifications.
Security Operation Centres (SOCs)
There is a renewed interest among enterprises towards implementing Security Operation Centres (SOCs). Enterprises have come to know that their entire cyber security approach cannot rest on only threat prevention. As threats evolve, enterprises must implement modern-day SOCs with these capabilities.
Evolving Ransomware
The threat of ransomware continues to evolve. Makers of ransomware target enterprises as they are softer targets at high risk. As attacks become more sophisticated and targeted, proactive decisions need to be made and sufficient countermeasures need to be deployed.
The 'Kill Chain'
To stay one step ahead of cybercriminals, enterprises must understand the 'kill chain' which refers to a sequence of events that constitute a cyber attack: Reconnaissance, Weaponization, Delivery, Exploitation, Installation, Command and Control & Action on Objectives. By identifying these phases of attack, enterprises can make guided interventions to prevent attacks.
In the Co-COVID world working from home is the new normal. Also, employees will be allowed to carry their work with the aim of increasing productivity. However, a home setup features a network that may have insufficient security. For example, it may lack a defense-in-depth approach such as the use of VPNs, antivirus solutions, firewalls, and intrusion prevention systems which are certainly used to secure an organization. It would be difficult for an enterprise to enforce such security measures to protect important data and provide basic security in residential environments where employees might be working remotely. It is here, where IPM+ kind of solutions will play an important role.
As digital transformation unfolds, organizations expose themselves to greater cyber risks, breaches and outages. A general shift in mindset is that firms need to be more proactive in dealing with threats and nip them in the bud. The future is digital, there is no denying it but simply focusing on the possible benefits isn't going to cut it. For businesses, it is crucial to realize their responsibility towards consumers and take the necessary steps to ensure data protection and other cyber security avenues. It is also vital for enterprises to focus on the security of their platforms, services, and products to ensure that the adoption of modern technology drives positive results.
Businesses have to invest more into optimizing their security, create new strategies, implement new infrastructure, and leverage modern tools to ensure that they are ahead of the curve and ready to fight any cyber-threats that may come their way.